Oct

19
Tags
Related Posts
Share This
Introducing Four Star Mary
Let me talk about the rock band Four Star Mary. Before I start, I have tried my best not to sound biased or like a total fan boy because I am a huge fan of this band as they are one of my favourite rock bands of all time. Yes, this post is a big deal for me and I'm so happy to feature them on my site!
Founded in 1997, Four Star Mary are an independent rock band based in Southern California who's current line up are Tad Looney (lead vocals), Michael 'Zu' Zufelt (guitars), Steve Carter (bass), Derrick Tanner (rhythm guitarist) and Steve "Boomstick" Wilson (drums). Together they create music which has been described as 'vociferous radio friendly Americana', 'urgent melodic anthems' and 'stirring and intense.' For me, it's their addictive trademark rock sound with great sing-along lyrics that stand out and never fail to grab my attention.
Like most fans of Four Star Mary, I discovered their music after watching the TV show 'Buffy the Vampire Slayer' when I heard their epic song 'Pain'. The show also played a few more of their songs, and after hearing these songs I purchased their debut album 'Thrown to the Wolves' (which I had to request a local record shop to import for me). After hearing the album in full, I was hooked and have been a huge fan ever since. You may have already heard their music on this show or others including Party of Five, The Real World, Road Rules, Miracles, and Charmed. Their TV expose lead to live appearances in many cities in England, Scotland and Germany due to the demands of European fans. Unfortunately I have not had the pleasure of hearing their music performed live, but it is on my music bucket list! The band have received nothing but great reviews for their live shows as well as the albums that they have released. So far they have released 3 studio albums and EP which are:
Four Star Mary (EP), 1997
Thrown to the Wolves (album), 1998
Thrown to the Wolves (album), 2001 (UK re-release)
Welcome Home (album), 2002
Hello It's Me (album), 2006
I was trying to think of my top 3 songs by Four Star Mary for any new listeners reading this review, and as a huge fan this is not an easy task as they have created so many great songs. Instead I have created my unofficial best of Four Star Mary with what I will call the Magnificent Seven! These are:
Pain (Thrown to the Wolves)
She Knows (Thrown to the Wolves)
Thrown to the Wolves (Thrown to the Wolves)
Empty (Welcome Home)
Star come Down (Welcome Home)
Hello its Me (Hello it's Me)
Little too Late (Hello it's Me)
Four Star Mary are now working on their brand new EP 'Pieces' and they are asking for the help of their fans to help make it happen by using the fan funding site KickStarter. As you can probably guess I have already made my pledge towards the project by choosing the perk for a signed copy of the EP on CD for my collection. If you like what you are reading/hearing and want to show your support then check out the link below to see what perks are available for helping to support the new EP.
kickstarter.com/projects/four-star-mary-pieces
I wanted to get a bit more information about the band and find more about the new EP so I decided to ask Four Star Mary themselves. I am excited to say that Zu from the band was more than happy to provide any information that I required. I fired my questions at him and this is what he had to say:
How did Four Star Mary come together and is there a story behind the name?
Four Star Mary first formed in 1994- we used to rehearse in an old dentists office that our drummer buddy sorted for us. An EP was written and recorded and Tad joined the band under the condition that it would be a 2 guitar player band. Enter ZU and the first full lineup of Four Star Mary was born. We started playing shows locally in LA soon thereafter. The very first gig we played out in the Valley somewhere I can't remember the name but Tad had shown up early for our sound check before the rest of the band. The band playing after us was sound checking and taking there time. Tad is sitting in the shadows waiting for our sound check time and hears the sound guy tell the other band that he'll just tell Four Star Mary they can't have a sound check… Tad hears this and walks up to the douche bag sound man and tells him he is in Four Star Mary and we will have our sound check. I don't know what happened next but rumor has it that it got physical with punches thrown and in the end Four Star Mary did have our sound check……..
How would you describe the bands sound and which musicians have helped influence this?
I remember answering an advert that the band had put in Music Connection- (that is how it was done back in the day) The influences stated Swerve Driver, and Catherine Wheel. Kind of obscure English shoegazer bands. I knew that I was going to like what this band was about….. I think I saved the page out of the music connection magazine with the advert in it. Nostalgia….
You guys have a great collection of songs, which is the bands favourite and why?
If you ask each member they would give a different answer.. Some songs Tad likes that ZU hates etc….. There are some songs that we all love. She Knows, Darker Days, Thrown to the Wolves, There will never be a set that doesn't include the song Pain.
What have been the bands highlights during the Four Star Mary journey?
Without sounding cheeky I think everyone in the band would say our many tours through the UK. It's been like our 2nd home to us. We all live in Los Angeles but over the many tours through the UK we have always felt a close connection to our UK fans. They are the ones that pushed us to book our first tour in 1999. Fans would call their local venue and ask for them to book an American band Four Star Mary. The venues who had never heard of Four Star Mary would be inundated with calls asking for the band so by the time we rang up the venue they would say "we don't know who you are but our phones and being ringing asking to book Four Star Mary" This is how the whole first tour was booked. Kind of by our fans…. One of them even gave us his flat in Birmingham to stay while we drove from Birmingham to shows spread throughout the UK.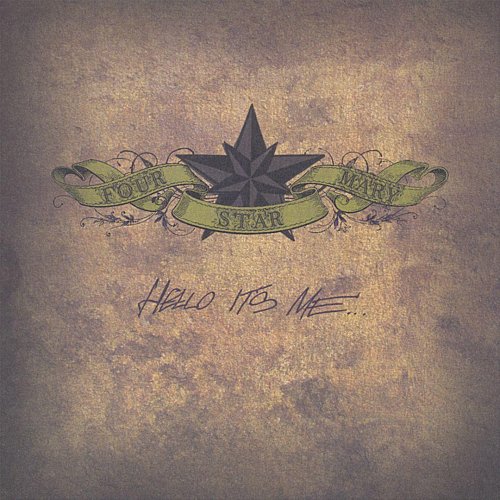 You have recently started a project on Kickstarter to release your new EP called 'Pieces'. What does it mean to get your fans involved with this?
As I said earlier this band has always been buoyed by the tremendous support of our fans. Good music can be made at a fraction of the production costs that existed back in the day. Now a high quality record can be made for very little and can be sent to the fans directly from the band without a record company etc. Radio does nothing to help build a bands exposure. You can now target exactly the kind of people that might like your music and get it into their hands efficiently.
What can fans expect from the new EP?
We are not trying to reinvent the wheel or the FSM sound. We know what works with our band and we just try to put out something that we like and hopefully our fans will love it too….Sing a long choruses, and epic guitars….. songs that make you jump up and down…..
Finally, is there any thing you would like to say to your fans both old and new?
Four Star Mary has been around since 1994. 21 years and we are still friends let alone a band. That says a lot about who we are. Everything comes from our love of music and we have always been lucky enough to find fans that loyally supported us throughout the years. I know many bands that had exposure from different TV shows and the like but our fans are special. They have sustained us for all these years and continue to do so now. We want to honor them by making good music that is still relevant. We owe them everything…… everything……..
I want to quickly thank Zu for taking part in my mini interview and making my inner fanboy very happy!
If you still want to find out more about the band then you can head over to their website at FourStarMary.com or alternatively you can visit their social media sites at Facebook and Twitter. Don't forget to show you support for their new EP by visiting their Kickstarter page (click HERE).
I am all about supporting the music that matters to me and this is one band that I will be more than happy to tell the world about. You can also expect to hear more about Four Star Mary in the future as I will review their new EP 'Pieces' when it is released (I'm that confident they will hit their goal for their project), so watch this space!